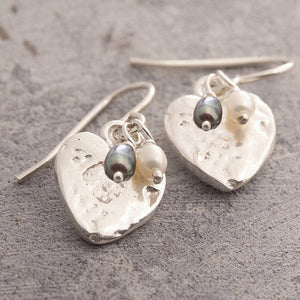 Organic Heart Pearl Drop Earrings with Black and White Pearls
---
---
Detailed Description:
These Organic Heart Pearl Drop Earrings with Black and White Pearls encapsulate the understated chic that is the Otis Jaxon trademark. A consistently popular design amongst all age groups. Available with black and white and pink and white pearls. Ideal for bridesmaids!
Shop the Cast Heart Collection
Made from:
Sterling silver and cultured freshwater pearls.
Measurements:
Drop Earrings length: approx. 2.5cm